MacHeist Started
This post is slightly late ( 5 day later ) after i done the warm up mission of MacHeist , yes the crazy bundle mac application sales is back again. I bought the bundle last year and i hope this up coming bundle will have some of the application that i need.
So what is this warm up mission about ? each post by Sophia is actually clues for an image url , you will need to gather 9 url and input these into the mainframe . After resolve with 9 image url, the mainframe will mention that how many days more for the actual MacHeist to kick start, 23 days more for the mission to start.
So what has been include for this warm up mission ?
Process – a sweet outlining tools
Pando's Pest – a funny game
MacDust – a historical data cleaning engine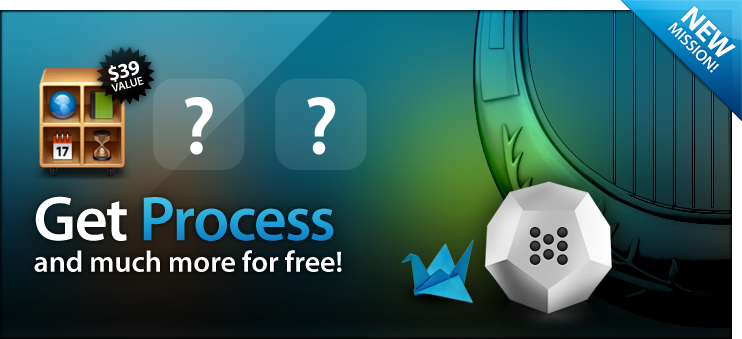 If you haven't start the MacHesit , start now to get these wonderful application for free.