Gallery listing missing for NextGen Gallery
If you happen to just upgrade your NextGEN Gallery Plugin , you might have some problem when you try to insert an image on your new post. Your gallery listing appear blank !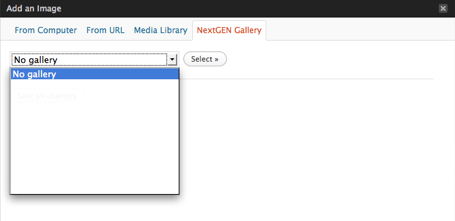 Don't panic, your gallery is still there, is just that it doesn't show in the drop down menu, What you need to do for fixing this issue ? Visit your Gallery admin page -> Manage Gallery , edit all the gallery, you should see that the Title field is empty, just update the Title field with the proper name will fixed this issue.