Opera Unite strike back for opera
Since the launch/the release of Opera 10 beta last week, there's news that Opera is going to reinvent the web this week. It just happened that when I read about Here's what Opera is about to unveil this morning, the blog owner is suggesting a browser that come with embeded web server.
Although Kas Thomas ( the blog owner) claim that he doesn't have any inside info , but what he guessed was correct and here come Opera Untie – a Web server on the Web browser. So what actually Opera Untie does? It actually enables our opera browser to act as a web server and by some configuration; you will be able to start up different services easily. Services such as
File sharing
Media streaming
Photo sharing
Place to leave note
Lounge to chit chat
I have tried configuring it and successfully chit chatting with some of my friends without any problem and I am able to leave notes on my friend's Unite too. This is really cool.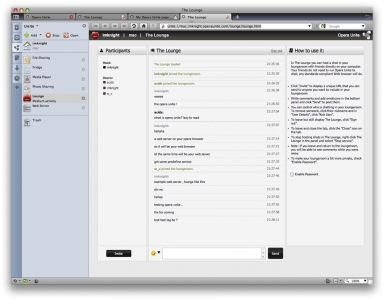 We should expect to see lots of developments after this launch? It seems like you can just build something with html and javascript. I think this is a good strike back for Opera, which might really help Opera to regain their market share.