5 reasons to buy Envato 2010 Birthday Bundle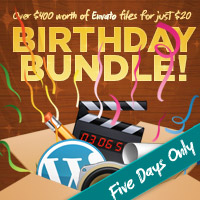 I m a big fan of Envato . I bought the Envato Birthday Bundle last year and now the new Envato 2010 Birthday Bundle is back. Before they announce on what will be the bundle with , I already decided to buy already , because same like Macheist bundle, most of the time the bundle will be really a good buy.
It is slightly late when I blog about this , the Envato 2010 Birthday Bundle will be expire in 2 days time , if you haven't decide , let's hope this post can convince you. I mention about 5 reasons why I bought the bundle last year, I will follow the same tradition and list out the 5 reasons why you should buy the 2010 bundle.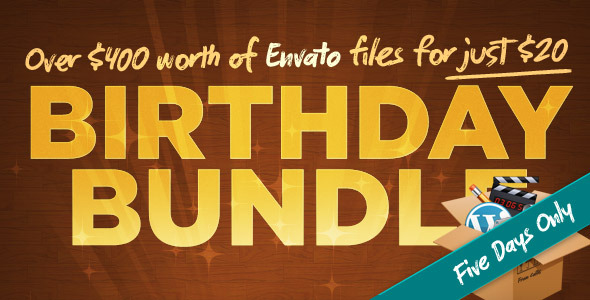 Group Discuss: Did you buy the Envato 2010 Birthday Bundle already ? if yes what are your favourite item in the bundle ? if no what are the reason that prevent you from purchasing ?