3 new features that i like about wordpress 2.8
I just upgrade this blog to the latest wordpress 2.8 during weekend, the upgrade process is kind of smooth but one of the major plugin that i use for aside is causing some problem. Anyway i m quite happy with the new wordpress 2.8 , these are my top 3 favourite features after this upgrade.
1. The new widget interface – i still recall the old interface always have problem to swap the widget between different location, especially for those theme framework which provide multiple widget, the new interface now allow you to just drag and drop in 1 full screen.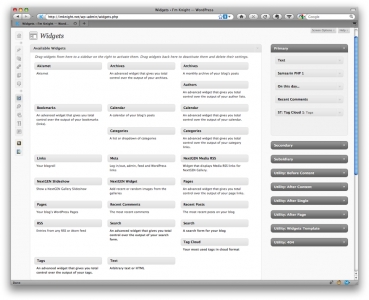 2. The new plugin management interface – i understand some user don't really like this new interface, but personally i kind of like it, very detail description is display and it categorize into different group like recent active and inactive etc.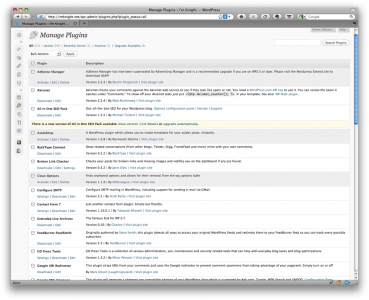 3. The Install new Theme interface – this is one of the interesting feature for this release, hook with the wordpress theme database. It allow you to install theme by just few button click and giving theme designer more chance to showcase their wonderful theme.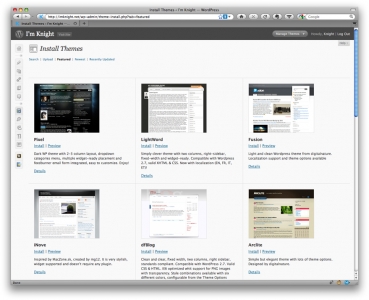 these are my top 3 favourite for wordpress2.8 , what's your favourite features for this release ? did you upgrade already ?