My Twitter is on New Twitter
Today Twitter is doing massive interface upgrade on their iOS ,Mobile Web , Web , Android clients, from what I can see the iOS and Mobile Web version seem like identical , but so far base on the conversion on my twitter, it seem like lots of negative feedback.
But I like the web version interface so far , in stead of cartoonish like last time , now is looks like a more polish product, below the new twitter login/sign-up page, looks stunning right ?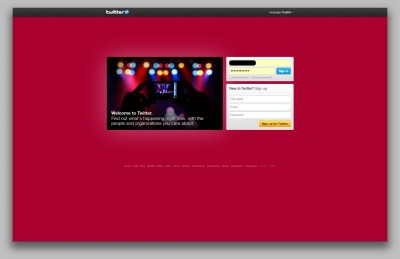 and this is the actual interface after you login. You have 3 tabs on top , Home, Connect and Discover.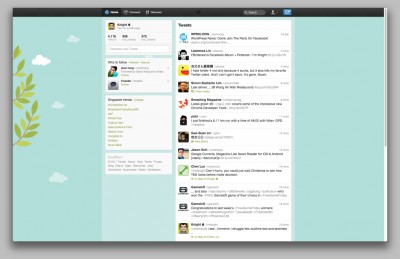 Home – this is the default page of your twitter , it's reverse from the old version, now the tweets is on the right and the left navigation will be your account info, trends and recommendation.
Connect – this include both interactions and mentions, interactions seem like include mentions and who has follow you recently.
Discover – Stories seem like popular topic , activity is about what happen on the person you follow , recommend who to follow, find friend and Category all under this tab.
So how to get on the new twitter ? one of the rumor say you just download the new twitter client and login in , this will activate your web version to get the new interface faster, I m not really sure for this but I did follow these steps and few hour later I got saw the new interface appear ! but for my iPhone , I think Tweetbot remain as THE twitter client for me.
So far do you like the new Twitter ?