FBinterest is Facebook Album + Pinterest
I haven't got an invite for Pinterest so far , but it seem like it is one of the hot topic and you can see lots of discussion on Quora ,Pinterest have an interesting layout which you can see on their homepage, but what I going to intro today is FBinterest .
No doubt FBinterest is build on top of same layout of Pinterest but I kind of like the ideas, it pull your Facebook Album with the comment and likes and display it with the Pinterest layout , it is much better to view a Facebook Album in this way I think.
FBinterest was done by a taiwan developer @deduce by ruby on rails , the Pinterest layout is actually clone by evenwu on github , I guess my next project might want to use the same layout too , but I guess need to learn how to use the haml and Sass first.
FBinterest is very easy to use , you can create the album in 3 simple steps.
1. Facebook connect your account, then you will see a lot of your album to choose.

2. The selected album will be auto populate.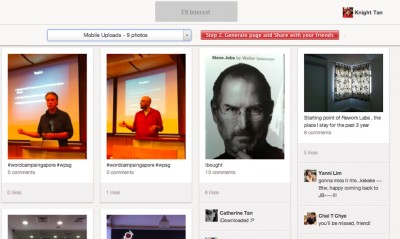 3. Just generate the page and it will have a fix url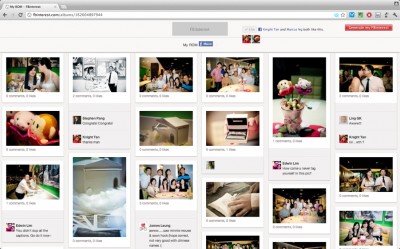 Give it a try today and share with me the page you build ?