How to setup Facebook Video Call on Mac
I believe this morning one of the biggest news should be the partnership between Facebook and Skype and rolling out the Facebook Video Calling feature. There are few things Facebook trying to do for this release, not only just a product release, it try to make some noise to prevent everyone talking about Google Plus Only.
I going to run through how to set up Facebook Video Call on Mac , first you need to visit the Facebook Video Call page, clicking on the Getting Start button will launch your friend list, choose one of your friend and follow the instruction to start the video call.
You will prompt to download a file – FacebookVideoCalling.jar, once the download is finish , start the terminal and type Java -jar FacebookVideoCalling.jar. This will actually prompt the Facebook Video Call download client , it will download and setup for your Mac.

So I continue to start the video call , just try to give my bro a call to test this.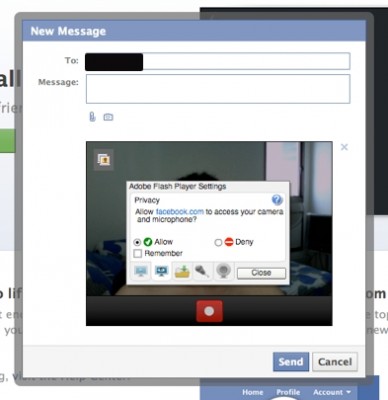 Seem like my bro is busy with work, never respond , then I can leave a video message for him. Too bad it seem like lots of people are trying this new feature ? I only getting error message, maybe I shall trying again later.