First Try facebook connect for iPhone
I know that facebook release facebook connect for iPhone some time ago , but so far none of my ipod touch games/apps is using the facebook connect, until i downloaded Who Has The Biggest Brain? iphone/ipod touch free version by Playfish.
Who Has The Biggest Brain? is one of the first few apps that integrated with facebook connect on iphone , the game itself is a famous game on facebook already , which is also one of my favourite game. Start the facebook connect by clicking the in game connect button, of course a connection is needed, be it 3G or WIFI. Once the Connect to Facebook popup is show, just entry your facebook email and password, this is actually similar step for using the facebook connect on external site.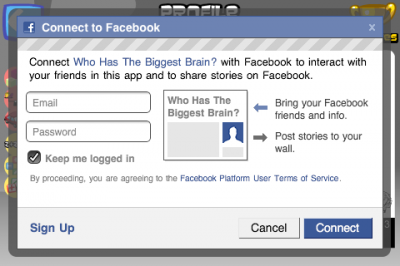 once you connected with your facebook account, your ipodtouch/iphone profile will be sync with your facebook Who Has The Biggest Brain? profile, you can compare with your friend score and what i like is , the apps actually caching this friend chart, which mean when you play the game without WIFI or 3G , you can still able to see this friend chart.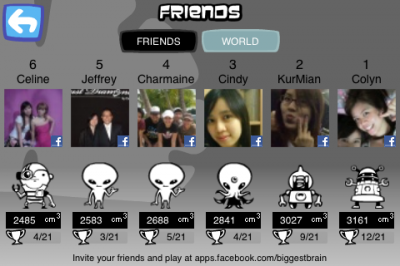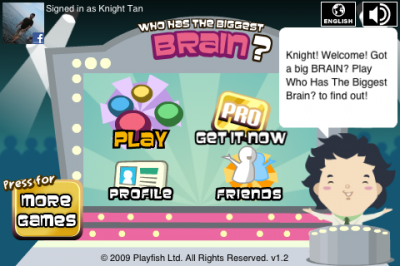 overall i think the connect is nicely done, the only thing i wish they can improve is maybe add in the challenge mode , so that the users can play this game together, anyway currently the pro version of this app is on sale for 99 cents, i think i will buy it, if you like the game too , don't miss up the sales.