Will Gravater become part of Online Identity War ?
This morning Mashable release an interesting post with stats that talking about Facebook and Google are dominate the Online Identify War, this suddenly remind me of the recently changes of Gravatar.
So what are the new feature Gravatar is getting ?
Allow you to add website, it will display the link with a screen shot.
Allow you to add verified services ,which can prove that you are the real owner of some of the service.
You will have your own page that consolidate all the info and display like a online name card, this is mine.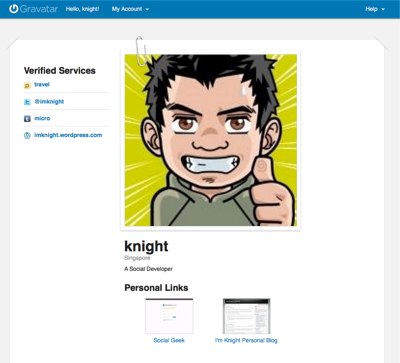 If Gravatar tie with WordPress.com, which mean that site which required openid can be login by your Gravatar account , it might really become the 3rd in the Online Identity War ? What you think ?