Facebook Its Trending
I share the facebook likes dashboard yesterday, today i found another implementation of Facebook new social plugin – Its Trending. Its Trending actually are same concept as Like Button , both make use of the social plugin with some webite , trying to show info that surround you and your friend on Facebook toward these website.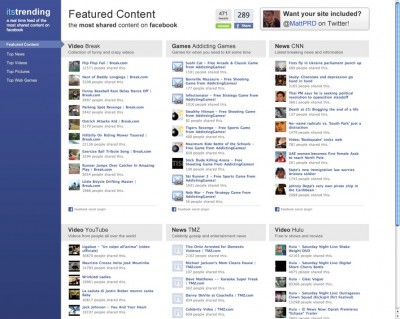 But one thing for sure Its Trending looks more attractive then Like Button , in fact i saw that design some time ago on Tech Crunch, which is a purpose Facebook redesign from iA.
Personally i would like to see something that out of just using the simple social plugin, maybe something like how Lunch.com doing like import will be more interesting ?