Twitter Little Star – a new twitter apps database
Twitter twitter little star , how i wonder what apps you want ? Twitter Little Star which is quite obvious borrow from "twinkle twinkle little star" is my latest personal project, a twitter application database.I still remember when i come out this name, my first worry is will this name work ? it does sound fun but will user accept it ? as usual my friend give me a positive answer, a cute name will work.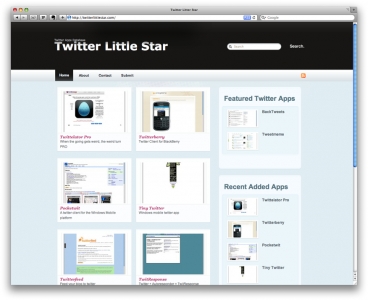 So what Twitter Little Star do is actually showcase of twitter application, there are a number of twitter application site out there , so what make Twitter Little Star unique is i doing qutie a few mashup on it, currently it's using tweetmeme as a application ranking and backtweets to pulls related data to these application, there are quite a few feature which is currently pending is all using the similiar idea, using mashup to present more related content.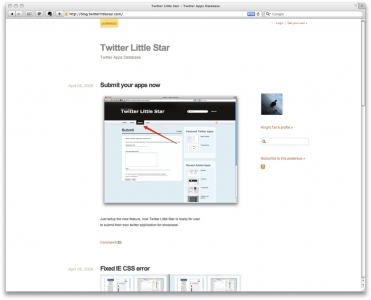 Other then using wordpress as structure to build up Twitter Little Star , i using some 3rd party site as Twitter Little Star's Official Blog , i m highly recommend Posterous for micro blogging. So far i only started this end of last month , lots of thing still need to fine tune, feedback and suggestion is welcome or you can follow @Twitlittlestar for the latest application update.