WOW End Game Boss
Nah, as a casual wow player, i wont have chance to beat the end game boss ( after got saffy help me to use my account i become more "casual" ) but i just saw the end game boss' head.
i heard that one of the guild in our server kill it on that day, so the poor onyxia's head been hang in ogg.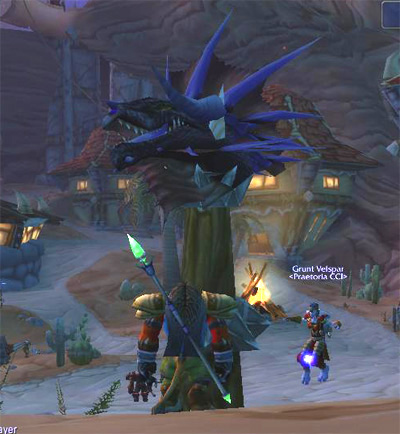 p/s arion is getting bored on WOW too , maybe we should all switch over to Guild War ?