Lots of sexy apps in iTunes App Store
After the whole iPhone 3GS heat in singapore , i believe this second wave of iphone heat should send more people to the iTunes App Store and they might surprise that app store contain so many "Sexy" applications.
This remind me of the first t softcore porn app saga , We all thought that it is Apple ban the application , the actual fact is the developer's website can't handle the load and remove it from the App Store, because the apps is just serve as an interface , those sexy photo are still serve from the developer server. If you think that's the only application that does this , you are wrong , try search "sexy" in your iTunes apps store and you can see how many apps out there are using the same content deliver model , which mean they change the photo they serve any time.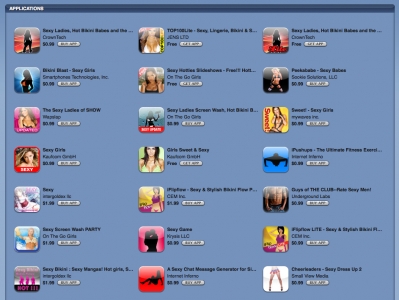 I believe that we might see the apps that connect to those "adult version of youtube" soon ? I wonder will the app store restrict by local law ?