iBackup, do you backup ?
I was configure my backup process for my imac during weekend, this is one of the free backup application that i found – iBackup , an i series applcation which is quite obious a mac application.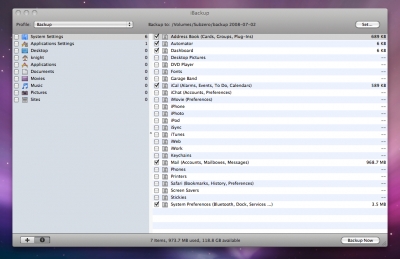 as a mac switcher , we might not know which are the file to backup for mac, iBackup provide a full menu for you to select what you want to backup, incluing system setting and applicayion setting, if the default selection didn't cover all your need, you can just simply add on your own define folder.
the setup process is simple and direct, you are allow to create different profile, each profile can process some of the backup process, so that you can define different time, backup destination for different profile.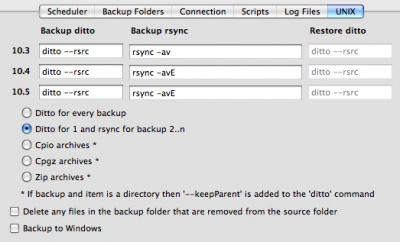 iBackup allow you to configure the method of rsync, you can add in different parameter to configure different scenario, zip method is support too.
simple yet allow different configuration and best this is a free application for personal use, if you don't have backup habit, i think is better start now.