Getting Offline – Google Gear
I believe this is in order to respond to Adobe's Apollo or Firefox 3 , Google Gear is launched.
If you are using google reader to read rss feed, you might saw the new feature – offline , which mean by using the Google Gear you are able to read your rss feed through google reader even when you are not online. Cool right ?
Currently these are working with Google Gear
Remember The Milk – the GTD is offline now

WordPress Offline – a plugin that allow you to read the blog offline
So how this work ? First you need to download the Google Gear , after finish download and installed, restart your browser. Starting from now , any site that with Google Gear feature enable will pop up this window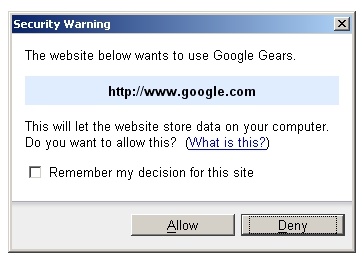 security control ! you need to allow it if you decide to use it offline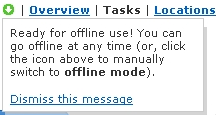 waiting for it to syn in rememberthemilk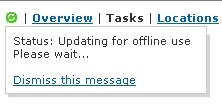 when it done, you will getting notice and you can start the offline usage already, Lets hope more application work with Google Gear , what i wish to see maybe project management and personal finance service with google gear