Blog by windows live writer
After playing around with Windows Live Writer , this recall me 2 tools , Zoundry and Performancing Firefox.
Why ? one of the feature that get my attention is allow to syn with your blog , blog's related setting will be appear in your editor, example category
Another thing that catch my eyes, its the writer able to download your blog web layout, so that when you try to write a post, it will make use of the layout setting and let you see what your post will looks like by using your blog layout ..
more to add on the blog related setting, seem like not only category, you are allow to edit prev post, edit your draft post, modify setting of your post ( example date, time, is comment allow etc ) ..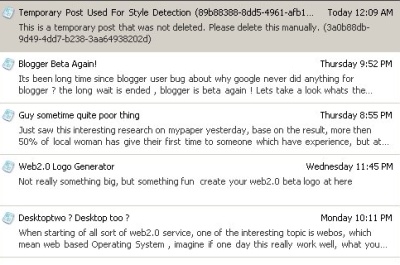 Some Testing
pulish to draft for testing ! Ok seem working
trying to edit this post again , Ok seem working, its smart enough to edit back the same post
testing hows the image will work, it will upload to images/WindowsLiveWriter/PostName
image will upload base on predefine image size setting, don't think is a good idea
seem like the layout part doing some great job, never mess out any css after upload ( i just wonder what if those css that IE not supported ? )
no tag support , althought there are Link and Keywords feature
there is a temp post posted, maybe for detecting the layout css ?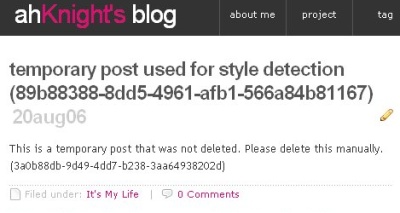 Something to highlight
this still beta version, but seem like there will be plugin support
ping server feature is available