8 features I love about Interstate
Interstate is one of the interesting web apps that I using recently , it is a project management web apps with the ideas of make use of "Roadmap" as the concept of managing projects. We often heard about every products have their roadmaps , what if all these roadmaps has become part of the projects , you able to see how was the development goes, what are the problems the development team is having or even what is the next upcoming feature !
Current I use Interstate for one of my freelance project , I embedded the roadmaps in the CMS that I build for the clients, I just need to update the roadmaps and the client will be able to see and monitor the progress of the projects, I guess Interstate does hit one of the sweet spot.
I going to share about 8 features I love about Interstate , give it a try now if this post convince you , current Interstate is still free and the startup behind it has just get accepted by Ycombinator.
1. I love the activity tabs with project status , you can see on the overview activity screen, each project task group ( they call it route ) progress , from 30% to 50% because of what , from nearly complete become 50% complete due to new added task etc.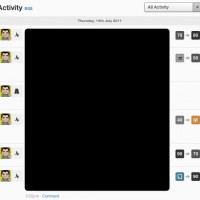 2. When you check on the project page , a percentage of the progress is displaying, this allow you monitor each feature/module progress in one glance.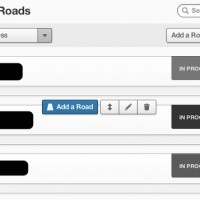 3. External Viewing short link, there will be a short link generate for each roadmap and you can share it with your friend or your users.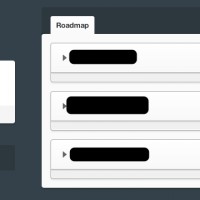 4. You can customize the external viewing page also, you can add welcome message, home page url , support url and even you google analytics tracker to track the traffic of your roadmaps.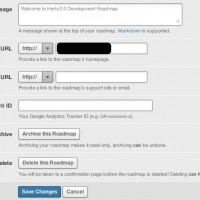 5. Customize who are involved in the project and who can view the roadmap, it allow you to include the activity or not.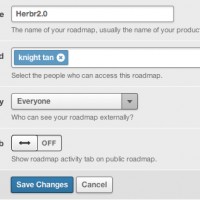 6. Embed feature , just like how I use for my freelance project, you can embed your roadmaps on any pages with just a few line of java script and there are 2 themes for you to choose. This allow user to display the roadmap within their site without any programming language knowledge.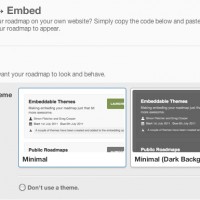 7. 3rd party services support , for now it support twitter and Github, which allow you to tie your Github commit with the progress, hopefully we can see this appear on more code repo services.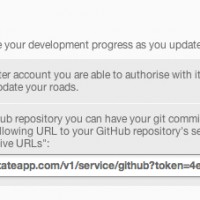 8. There is API available for developer.
I would say if I have the spare time now, most likely I will build something base on their API, it has been my top priority, but I guess most likely it gonna happen after august, hopefully there are more interesting feature upcoming for Interstate.