5 web services as christmas gifts
It might be slightly late to blog about christmas gift choices, but if you still struggle what gift to buy,i hope this post is going to help.Since there are so many christmas gift recommendation post around, i going to post something different, this post will be Christmas gift choice of web services for your web savvy/geek friend.
Why am i choosing this topic is because some time i just wish i can receive these as christmas gifts , instead of some meaningless gifts like USB cup warmer ,accessories or tower etc.I believe when some people thinking of buying gift for people like me , will be quite headache too since they are not really into all these web services.
I have select 5 popular web services and these web services most of the time are on the "Web services that you pay for" list, but i would advice that If you know that your friend is using any web services, extend the services for them will be a best gift.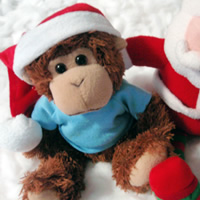 Remember The Milk
Remember The Milk will be the ideal gift for your friend which need a todo list, reminder and having GTD mindset, it will be best if your friend is using smartphone because Remember To Milk support wide range of mobile device.Other then this if you are existing Remember The Milk user, every gift account that you bought will give yourself another 3 month usage of pro account.
Site : Remember The Milk
Gift site : Remember The Milk – Gift Accounts
Price : USD $25 per year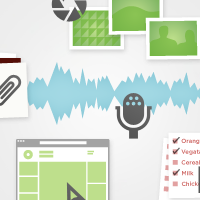 Evernote Premium Account
Evernote is a great gift for mobile users or users that working on different platform, it allow you to sync your note,image,pdf within your account. Evernote have multi platform client, which mean the notes that you sync with your Mac client, will be able to view on your Windows client. The premium account will have more upload allowance , more file type support and priority image recognition.
Site : Evernote
Gift site : Give the gift of perfect memory
Price : USD $45 per year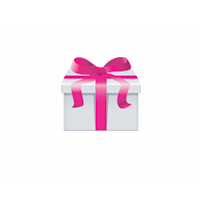 Flickr Pro
What gift for you friend which love to take photo ? a photo sharing web services.Flickr is still the master of photo sharing, although we all don't really like the way it handle by Yahoo, but it still the primary choice of gift when we talking about image/photo sharing services.Beside tons of 3rd party tools that support Flickr API , the Flickr community is another factor that keep the user for leaving.
Site : Flickr
Gift site : Give the Gift of Flickr
Price : USD $24.95 per year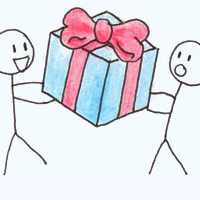 Dropbox
Everyone love Dropbox , it just act as a remote drive that you can dump everything and sync across different platform.There are different ways to use Dropbox, some use it to share file, some use it for versioning, some use it for remote database of application.
Site : Dropbox
Gift site : No gift page for now, base on the forum discussion , just send the support an email support@getdropbox.com to arrange this.
Price : USD $9.99 per month for 50G and USD$19.99 per month for 100G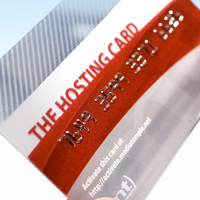 Media Temple Gift Card
The super star of hosting industry, the hosting gift card is always popular among the users that looking for new hosting, what you getting will be 1 year of GS lite plan. What GS lite plan offer will be allow you to run a few site without much problem, this will be nice if designer want to show case some portfolio to their client, i guess that's why it has been call The Designer Gift.
Site : Media Temple
Gift site : Give the Gift of Hosting
Price : USD $95 per year