Sorting your iphone apps by iTunes 9
Just in case you are not aware of , the latest iTunes 9 come with improved syncing feature which allow you to organize your application through different page in your iphone/ipod touch. Before this feature release, you can only manually organize the application on each page, which mean if you need to move application from page 1 to page 4, you need to hold that applications until it movable and drag it across 3 pages.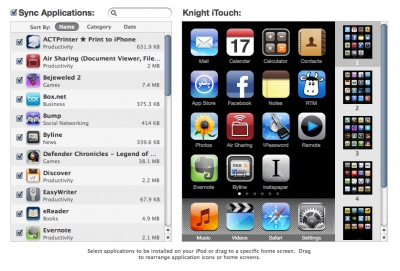 Now with this new application organize feature, everything is just drag and drop, as you can see on the screen shot, i have lots of application across different pages, i just need to drag the application that i would like to move and drop it on the page , which is very straight forward.Although i m quite happy with this new feature, but i think movement is much more better in organize applications, watch the youtube demo video and you will agree with me.