VoteBundle open for buying now
It seem like after macheist bundle sales successful , lots of bundle sales has been pop up for mac applications. This is the latest mac applications bundle sales – VoteBundle.
You decided on the apps, now they're all yours.
So what make VoteBundle unique is all the applications that listed in the bundle was voted by users, which mean the these chosen 10 mac applications should be the most popular choice among mac users.Among these applications , I only see process and speed download appear in different macheis bundle before, it seem like most of the applications in this bundle should be quite "fresh"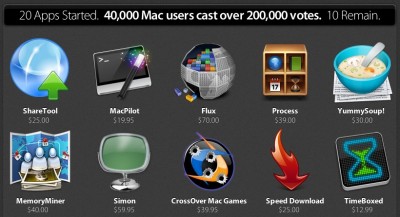 if you need more then 2 application in this bundle, this consider a good buy already , buy now today for $39 only, don't forge tthere is this Dream Capture for free if you share this bundle through your facebook.