Sparrow is Tweetie Like Email Client for Mac
Sparrow is one of the latest Email client for Mac that everyone is talking about, since so many people talking about it , I have just download it and give it a try.
My first impression after install finish Sparrow and launch , this is just like Tweetie , one of the famous twitter client that bought over by Twitter.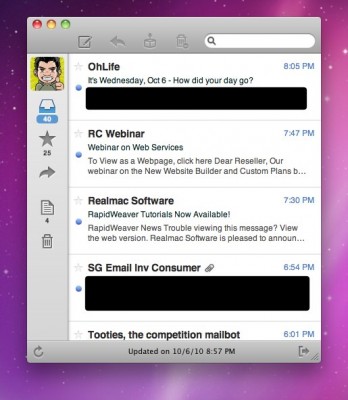 after playing around for a while, I would say it is very minimalist style email client, but it lack of priority inbox feature is really difficult to win the web user over. P/s some of my twitter mate mention that Sparrow taking up too much CPU cycle but the Sparrow team reply that they are trying to resolve this issue.
If you looking for a simple and stylish email client and haven't get the priority inbox feature , give it a try on Sparrow.