Skitch Acquired by Evernote
It is interesting how I found out about this piece of news, I saw Skitch appear as free apps on Mac Stories Daily Deals series and I wonder what are the promos they are running , checking on the news and finally I find out that Evernote Acquires Skitch.
I would say it is great for Skitch , after long time for no actively update , then announce their future plan and membership subscription which most of the people doesn't look good on this. I been hopping it will release something on top of the image snapper, maybe an image management interface like Little Snapper , but it doesn't happen.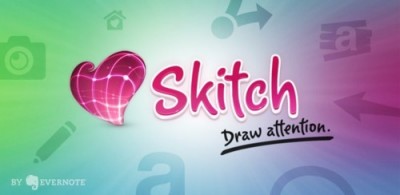 Skitch is one of my favourite image snapping and annotate tools , almost all the images I use on this blog is capture by Skitch , other than this I capture some of the screen shot and directly pull to my Evernote's app for notes purpose, hopefully this acquisition will help the better integration between Skitch and Evernote.
On the side note , Skitch release a nice android Skitch app, hopefully after become part of Evernote , they will bringing more features on this wonderful image capture application.