WordPress Plugin Competition Top Winner – Comment Remix
So what make this plugin become the winner ? i think it not only spice up the comments part , it also consider a powerful plugin if you using wordpress as a CMS, the plugin winner – Comment Remix.

So what this plugin does, it added 2 option on your comments, which is Reply and Quote, sounds simple right ? But this actually solve one of the biggest comment issue on wordpress, when there are alot of comments on a post, it is very difficult to keep track who reply to who, or who quote from who.

if you click on reply or quote, all thes comments will appear in the wordpress admin comments page , under In Need To Reply Tab. By looking at list of comments, you can decide what to do on these comments, inline reply, ignore it or spam it ! if you got lots of comments to check, this plugin will improve your productivity on managing comments.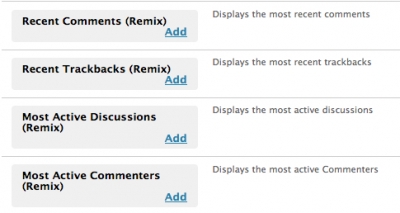 Even sidebar widget is ready for use, another plus point for this plugin.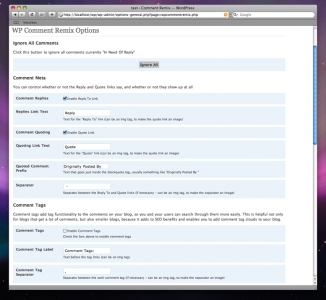 the last thing i want to talk about is the option page, it allow you to customize a lot of thing related to this plugin, you change the word represent it, in stead of call it "Reply" or "Quote" , you can change it to your own term, allow the comments to be tagged and some other extra feature.
You using wordpress as a content management system for your site ? then i recommend you to get this plugin to add extra interaction for your site.