The recent changes of Tumblr
It seem like Tumblr has quite a few upgrade recently , i find it a bit strange is because it's been quiet for tumblr during begining of the year, but now is like every few week there are something new, it's that pressure from their competitor – posterous ? since most the user is comparing between this two services. Let's take a look what are the recently changes.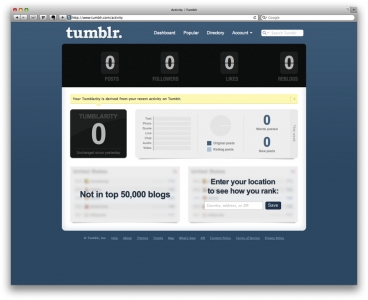 first they release Tumblarity , which is stat info of your acitvity in tumblr, this remind me of stats in facebook public profile page which keep track the user engagement.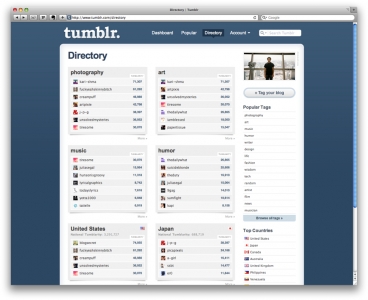 Inspired by wefollow – the twitter user directory , tumblr release their own directory too.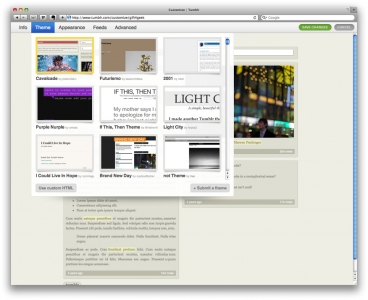 One of the biggest problem of posterous is without customize theme, tumblr now allow user to submit their own them for other user to use, this enhance the tumblr theme feature.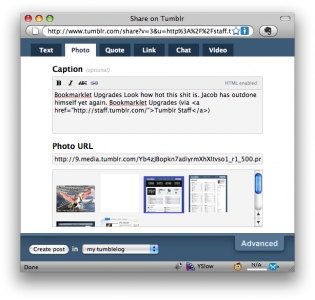 lastly tumblr just release bookmarklet with new theme, i do like this new design.It's good to see the dev team actively create something new, because of this i created a tumblelog too.