You got Yslow , i have Page Speed
The first impression about Google's Page Speed after i found out on Google Code Blog is – This is aiming on Yahoo YSlow. Both are extend from Firebug , both are use it to observe / monitor your site performance and both are trying to be a benchmark for developers.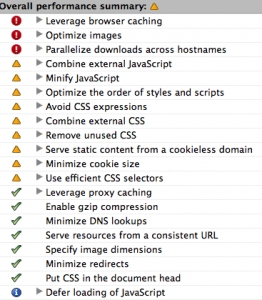 these are the test from page speed after analyze my blog, i should do some tweak after wordpress 2.8 release to improve this.