New Facebook Profile Page
I guess today one of the biggest story is Facebook release the new profile page. This feature will be slowly roll out the rest of users, but if you can't wait to try the new profile page, you can opt in here , which allow the new profile feature turn on immediately.When I writing this blog post , there are 19 of my friends choose to upgraded to this new profile page already.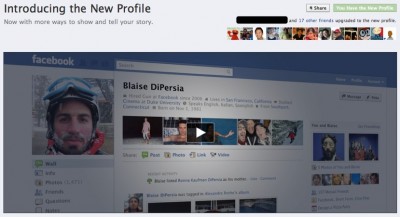 I believe the Facebook official blog have explain clearly the changes. I just want to share some of my experience. One of the common thing you will do after the upgrade is editing your profile, if lots of info you never fill in last time, you will know, because the profile page is going to display these nicely.
One of the example below of your name , you will see some short introduction about you, where you work , where you study, currently stay at where, original from where etc etc, if you have filled these info, I believe when your next friend request might be easier to sucess.
For the work info wise, other then fill in where you work, it allow you to fill in the project period and detail , this allow you to show case what have you done in your company , the next job resume might be reference to Facebook ? it might sounds like a challenge toward linkedln.
The last two improvement for the profile page should be there are more photos showing and allow to display friend list at the side bar.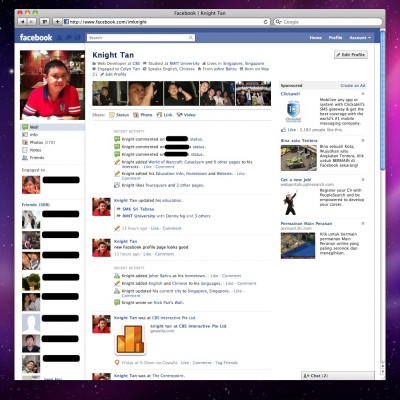 one of the interesting quote I saw this morning is "Mark Zuckerberg keep make changes on Facebook, just before you get familiar with it , the new interface show, this might be the reason, why people never get bored on Facebook"