How Rockmelt Invite system rock
I blog about Rockmelt last week , I feel like mention about how their beta invitation works, which I find it very interesting and really make use of Facebook social graph.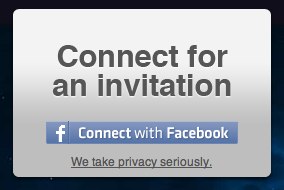 So how does Rockmelt invite mechanism works ?
First you will need to launch the Facebook Connect on the Rockmelt official site.
After you using Facebook Connect to authenticate yourself, Rockmelt will keep a record of you.
At the same time your Facebook friend which are using Rockmelt will be notified that you wish to have an invite of Rockmelt.
Every user have 3 invites ( correct me if I m wrong ) , if your friend still having invites , they can choose to invite you through Rockmelt.
One of the catch is the invites you send will be refill if the users download Rockmelt and using it, if simply send to anyone that are not interested on this social browser, you just wasted your invites.
So which part rocks ?
Rockmelt using your friendship in Facebook, distribute their beta invites.
It's about who you know, to get early access on Rockmelt.
The 3 invites limit make sure it won't overload the servers.
The 3 invites refill mechanism make sure that the invites will only reach the users who really need it.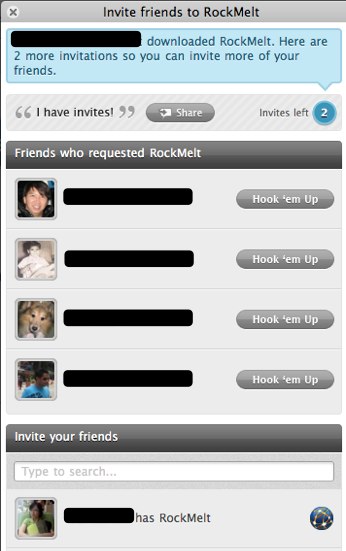 This is the right navigation on Rockmelt, it told you who has received your invite and download, how many invites you still have, who are the friends ask for invites and who are the friends is using Rockmelt.It's been sometime to see a creative beta invite system like this, that's why I think it really rock.