My Book Depository Experience
This is my first try to buy books online, just to share my experience with the rest of reader.
I believe E-book will be getting popular and common since the tablet generation is coming soon , but there are some books out there which I believe is better to have the physical copy. Rework is the book I think worth to keep, that's why I been browsing around different online book store to see where can I get this book cheap?
Finally I have chosen Book Depository because their book price are including deliver charges , which mean there are no extra deliver fee no matter which country you order from. So I place my order on 16 Jan 2011 and it dispatched on 17 Jan 2011, finally I received it yesterday ( 9 Feb 2011 ) , total time is 23 days, which is about 3 weeks+.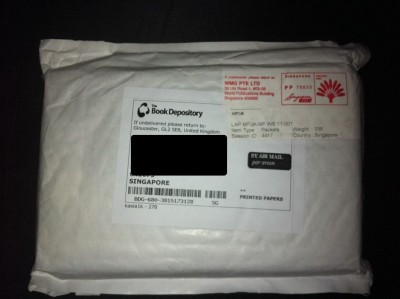 It seem like they are sending to Singapore in bulk and mail it individually , this explain why it took so long, since Singapore here is celebrating Chinese New Year, lots of office and shop are closing for the past few day.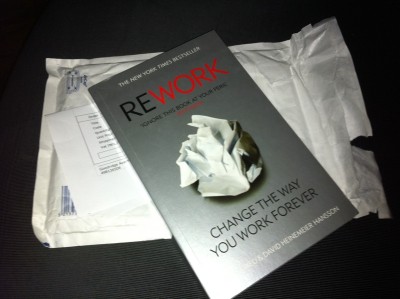 the book condition is perfect, I will recommend Book Depository if delivery date is not an issue to you , beside check out their Facebook fan page, there are some promo code giving out some time for more discount.