Quick look at webbla
I just got webbla for free during macheist's agent aptitude test , the first thing come in my mind when i saw the intro, this seem like littlesnapper for bookmark.
One of the highest priority task for webbla's developer should be syncing with social bookmark site, i believe more user will be using it if this feature is include, from the answer that i saw on macheist forum, it seem like this will be an upcoming feature. So i give webbla a try , export all my bookmark and import to webbla.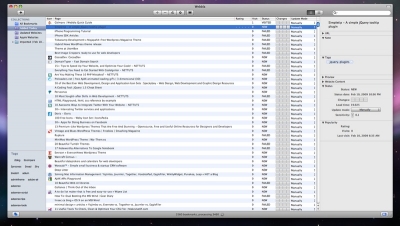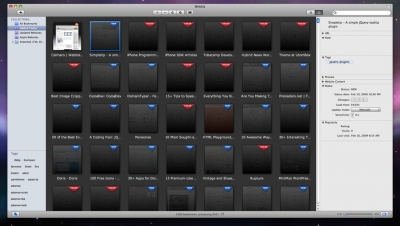 The first thing that impress me, it take a while to import my 750+ bookmark and it seem like it will test bookmark by bookmark, this is a good feature for you to filter out those bookmark that already become broken link.It seem like it going to take a while to sync all the bookmark , maybe i will come back with a more detail review after i get my hand dirty on this.