Apple Logo with crack ?
Few day ago , after my macbook pro finished upgrade and restart, after the restart when i try to login, i saw that's a crack on my Apple Logo , how can it be ? so far i never use any "illegal" software on my mac , if this crack means that i been use some pirated software or illegal software.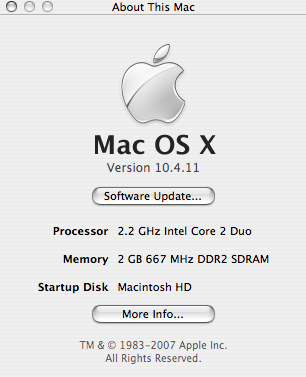 after have a talk with my mac expert friend, i m laughing myself, she show me a flickr search which everyone showcase their "About This Mac" and yes the crack on Apple Logo is show on everyone "About This Mac" screen.