Traffic from gamespot
I getting a bit of traffic from gamespot for the past few day, because of one of my year 2006 post, this is something new for me and lucky is not so bad like digg effect.
The whole thing start from Blizzard Jobs Site is looking for talens for next-gen MMO and i post about World Of Starcraft during 2006 april fool , in the end this 2 thing get related and show up @ Rumor Control , although my blog name been replace by "occasional prank"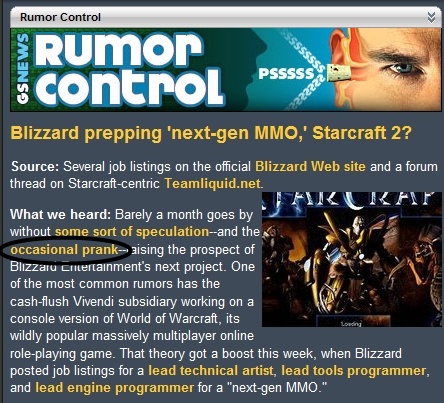 I think the most embarrassing is people that leaves comment to discuss about my "cannot make it" english and become some sort of language lesson. I will try to improve that !