my blog version 8 update
Finally i did the modification that i want , there are certain part still need to finalize but this should be my new blog theme. This is a make over yichi's famous theme – Resurrection
I did select quite a number of themes to test locally, this is one of theme that attract my eye ball, when looking for a new theme to replace my currently one, especially the twitter bird. i though i won't be changing a lot of thing since i m quite happy with the original design, but at the end i try with my setting , test with my different plugins and trying to make different effect on my blog.
Goodbye the old mac design look theme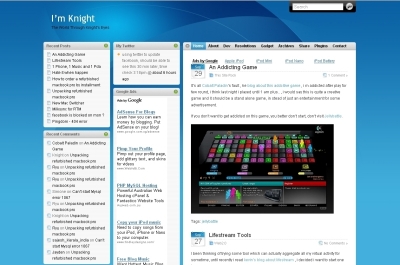 this is what i remix, from Resurrection to Im Knight v8 – which you currently looking at.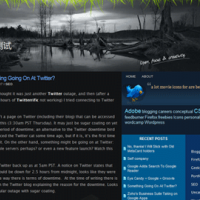 of course only theme upgrade is not enough, at the same time i did quite a few upgrade on all the plugins, remove unwanted plugins , put in some recommended plugins. I m happy for this release.