Remember the milk go Pro
One of the good todo list service has go pro , i believe which is quite common for most of the web2.0 service out there, but at the same time free user still remain the same access to the service, they are not cutting down or limit how many project/task you can add in.
The Pro account is about USD$25 dollar which i believe is quite reasonable and cheap if you compare with some other chargeable service, in term of features, i think RTM have plenty of creative idea and design, don't forget they are one of the first few that make use of google gear, integrated with google calendar etc.
like what RTM say
"Has RTM made you more organized and productive? Upgrade to Pro and support RTM."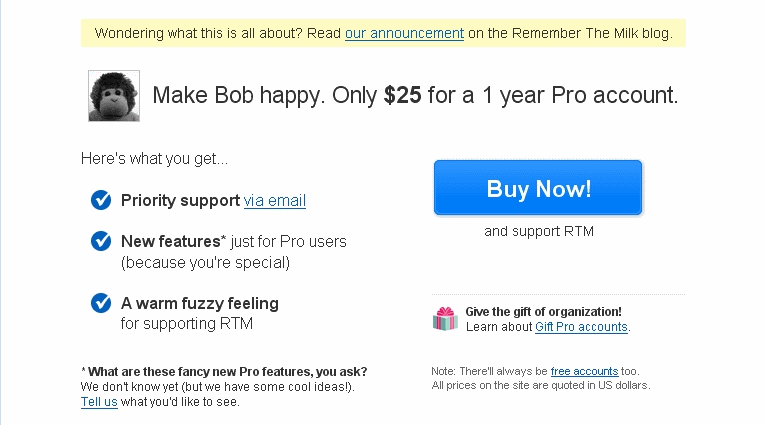 blog about this just to show my support to RTM, although i not longer actively using it, but if they release some feature that capture my attention, i might just subscribe it.