Preloadr – Photo Editor for Flickr
It seem like feeding some of the big player out there its one of the latest in thing ? One of example is lots of new service that feeding myspace this social monster . Today it happen that i found this – Preloadr , a service that feeding flickr photo monster, why it mean by feeding flickr ? because Preloadr is an online photo editor for flickr user to edit their flickr photo.
It not even using a seperate login , by using your flickr account login and you can start edit your photo, your photo and tag will be pulling over and display on Preloadr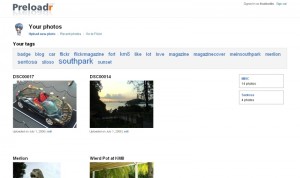 i do agreed that Preloadr seem like working great as a simple photo editor, it even include feature like layer and filter … the only thing that i don't really like is seem like you can't save the edited photo as new photo, it might replace your old photo …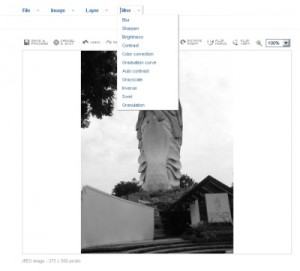 Conclusion : a big Question mark , will user actualy use this ? Pro user for sure will need photoshop kind of software to edit photo, normal user don't really edit photo that much ..
Some other Online Photo Editor