Ma.gnolia – Yet Another Social Bookmarking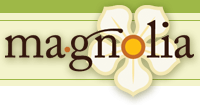 I think that would be the first respond when every one heard about what Ma.gnolia is – huh ? another social bookmark service ? the current web2.0 world is full with 3 type of service, social bookmark, start page and news site, Ma.gnolia did raise the doubt how it going to survive in the social bookmark world .
So what make Ma.gnolia looks different ? other then those common feature, like add bookmark, tag bookmark, feed the recent bookmark ? i think the Group features looks attractive enough, what it actually does its allow user to start a group for some specific purpose, you can get some friend into a private group to share some bookmark among yourself, or you can just start some hot topic group to gather some related bookmark, this idea actually quite similiar to shadows 's group idea.
i think Ma.gnolia should start the process to import other bookmark service's bookmark, this should be the way to gaining more user , more unique feature should be implement to be outstanding from the rest of social bookmark or else it might just gone soon or later