Kiko has a brand new look
Quietly Kiko has launch the new look with their new blog , its been some time seem i last heard about Kiko this calendar service. i would really say good work to the dev team , not only because they rewrite this rails applications from ground and also the new interface looks way better compare to their first version.
the old kiko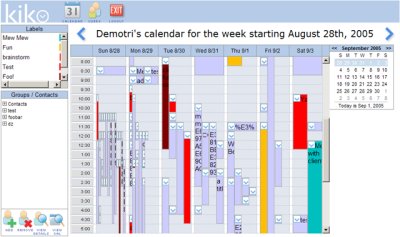 the new kiko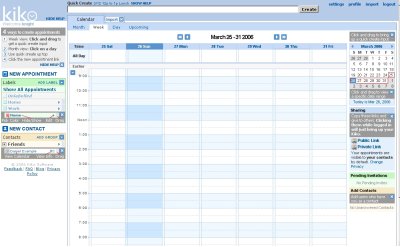 but calendar service now seem like a tough one, the wave seem move over to 30boxes and people are waiting for the google calendar, lets see how kiko going to make their way , hhhmmmm i wonder how calendarhub doing now ?