Google Calendar Integrated with GTD
Just in case if you are Google Calendar ( Gcal ) fans and looking for some GTD solution ( todo, task management, todo list) to integrated with your gcal, there are 2 player in the market which allow you to do this.
if you already using these service, thats will be good since you can use it with your gcal, if you haven't try this 2 service before , i will recommend you to give it a try, both are good GTD service.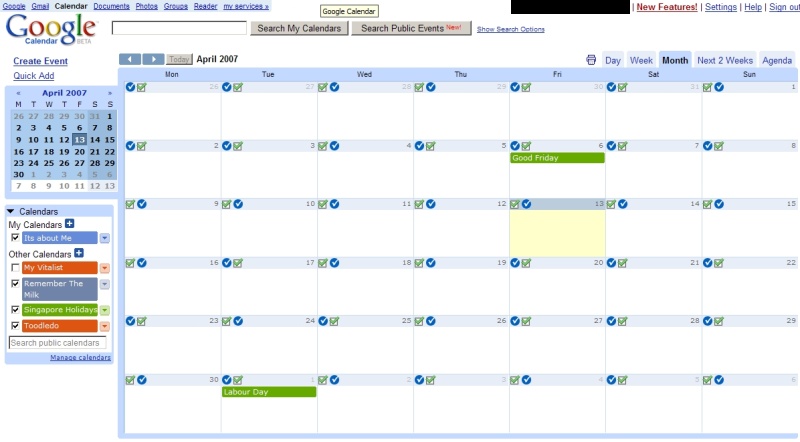 this will be how it looks after integrated, what can i do after integrated my todo list with my gcal ? its a bit simple for Toodledo which allow you add new task and see the task that due on the particular date ( which mean you can't see those without due day task )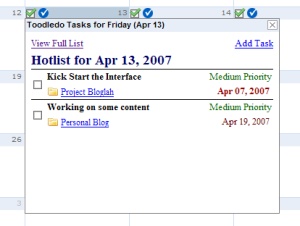 for Remember The Milk shows more complete feature, which include map feature and of course task that without due date is showing.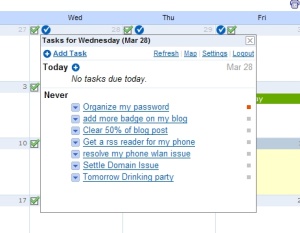 sound interesting ? you might think that this might be difficult to integrate, Nope this is very simple, all done in one click