A Battle Of Wits
Just finish watching A Battle Of Wits by Andy Lau , as usual i like his acting and the show looks quite ok, its about Ge li from Mozi tribe , how he dislike battle , how he protect the Liang city and how he betray by Liang .
One of the thing i don't really like its the CG part, certain war scene looks too fake already, some of scene should be cover by CG, but the CG seem like a very poor CG which never fit in the scene properly.
One of the interesting quote is "your Mozi teaching always talking about universal love but you just don't know who to choose to love ( more worth it) " something like this, correct me if i m wrong. This worth it as a monday night show.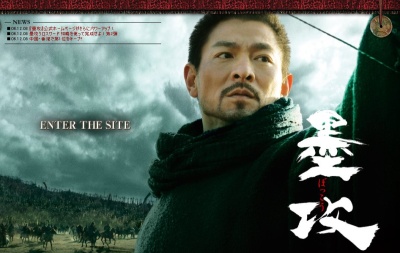 p/s this the main page of its japan site, which i quite like it.