New Mix WordPress Theme
So i m a bit excited about this new theme, most of the time i just get a theme i like it and did some changes on it and use it, althought this themes is not totally new, but its consider quite a big step for me.
so basically what i did is using Bharath Kumar's design of 3 Column K2 , which have extra column compare to normal k2 , i been fall in love for 3 column themes since my last upgrade, especially those with 2 column on the right hand side.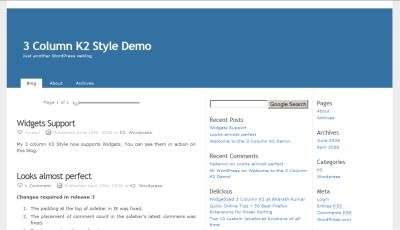 so by using this themes as base, i start to modify its style sheet file to make it simulate the same color effect , i kinda like Unsleepable which styling by Ben Gray , there are only 2 point that i don't like about Unsleepable , one is it only have one column , the other is the button column seem like not expandable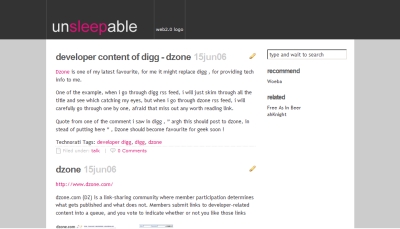 so by trying a lot of trial and error, i m using the final product now, one of the big mistake is i put all the new style on the base style sheet file, which i should put it with the 3 column style file, other then this, another thing that i would like to fix will be the bottom column, i think i should correct this error before i release .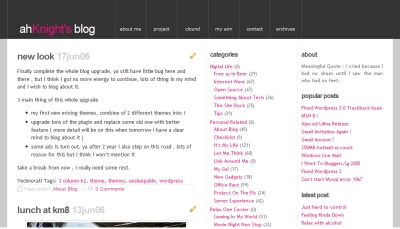 lastly thanks Bharath Kumar and Ben Gray , if not because of them, i can't mix out this themes.