Wiredtree
I would say if you can afford, Wiredtree is one of the best choice !
What Wiredtree offer is pretty simple, managed cpanel vps and managed cpanel dedicated.

I ordered the 256MB VPS to give this famous cpanel hosting a try, if you take a look webhostingtalk forum , you can see that quite a lot of people actually recommend Wiredtree , most of the people satisfied with their support and not to forget their plan include server hardening
For my experience, the setup is pretty fast and they will give you a call to verify, imagine they actually call to singapore to verify , woooooo not many host do that. Other then this i quite like their custom client login, which allow you to do dns setting, sending support ticket, checking account bandwidth usage. Not to forget the server hardening , once they ready your vps, they already apply all the security hardening, which is a plus point compare to some of the host which still require you to send them an email and get them to secure the server.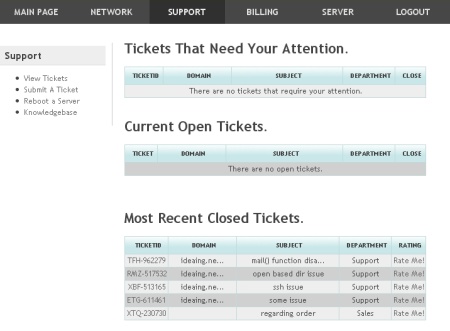 since their service is quite top notch, their pricing is slightly higher compare to others, but the effort they put in for sure is worth the extra dollar you put in, the only draw back is they don't have return policy, my project has been cancel last minute, thats why i need to cancel the hosting with them without getting back any single cent.