My Google Analytics Upgraded
I been waiting since i know about new version of Google Analytics is coming soon , one of the reason is it seem this release is combine of measuremap features , one of the interesting stats service which been take over by google before it actually go live.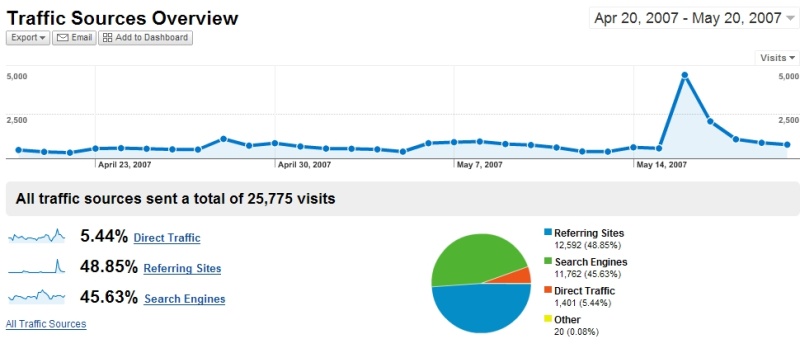 after playing with it a while, this new interface remind me of salesforce.com dashboard feature, which you are allow to create certain report and put in at the dashboard , you can customize the whole dashboard to suit your own need, put the info that you most concern on top , be it visitorship ? page view ? or browser version.