I m waiting for WOW
Yeah ! i m waiting for WOW, what is WOW ? its a MMORPG ( something like what i play last time Final Fantasy Online), the full title its call World Of Warcraft.
If you are real time strategy pc games lover, you should know about starcraft , warcraft series and you should know about the company which have build all these legend – Blizzard
WOW is now offcial launch in us/aus area, in singapore and malaysia it seem like some game shop is going to sell in this few day, there are some tricks for you to create the account to play after you bought the game, because now is only open to us/aus ppl, so other country address might be invalid when you trying to create account, search more info on google.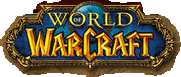 The class & Race then i might choose Tauren's Druid