First Try World Of Warcraft
i Play WOW for quite a few day already and finally i reach level 10 today, lv10 is something like the actually beginning of your char in WOW, you start gaining talent point which allow you to build your own custom char.
so far what i think about WOW
there are a lot of quest
leveling speed still ok ( not so tough and not that easy )
solo or team play both looks ok ( not like FF after some level team is your only choice )
the skill/magic looks intersting ( not some old school sword and magic style skill/magic )
talent point looks intersting too ( allow to custom your own char)
product skill quite ok too ( low level can start work on product already)
as a leather worker, the most satisfy is wear the armor with your own name.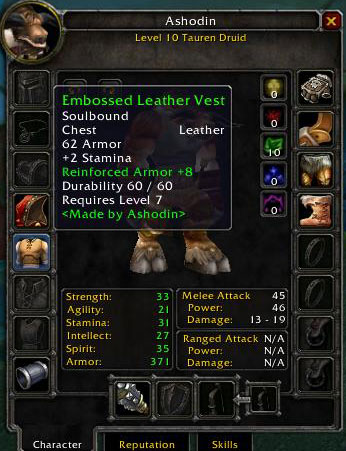 the only problem is a bit too lonely, waiting for lance, arion,saffron,forst …..